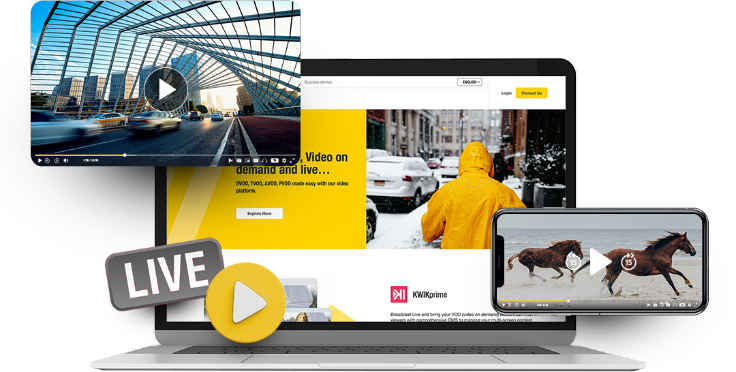 KWIKmotion™ is a complete online video solution used by broadcasters, content producers and media companies.
Content Creators need Professional Video tools
Powerful live and VOD capability, from anywhere to everywhere.
Real-time restreaming and syndication to social media.
Cloud based transcoding, packaging and playback.
Flexible Monetisation features.
High quality multi-format streams.
We make sure your solution is secure, reliable, scalable
Easy and secure video storage (S3)
Across device Digital Rights Management
Viewer engagement metrics and audience insight
Integrated analytics capability and data-driven decisions
Mid-tier caching and full redundancy
Multi-media Content Distribution Network
Full REST API's and integration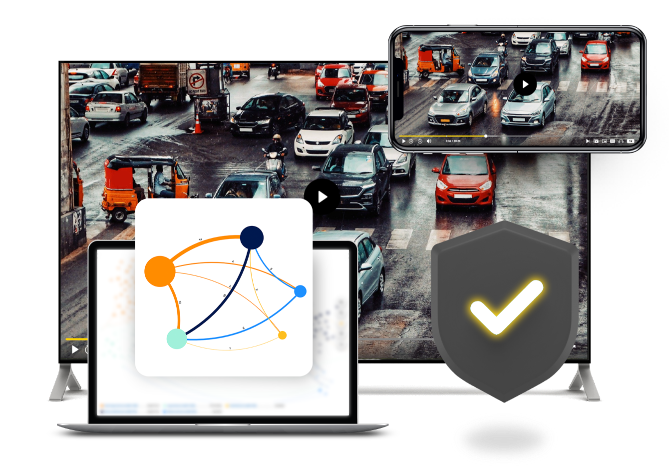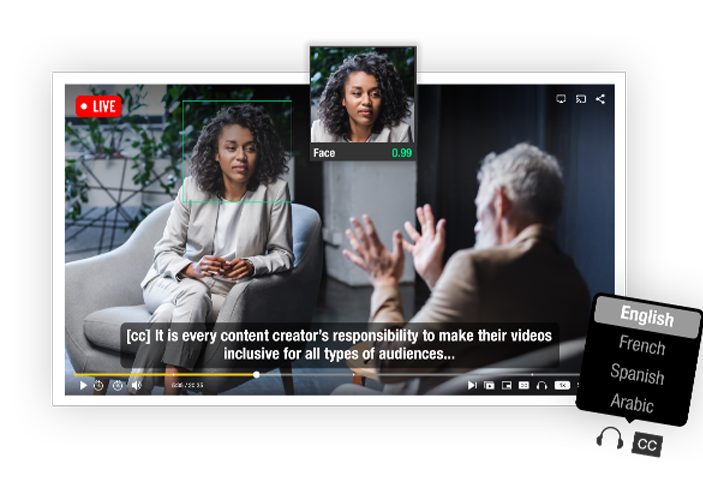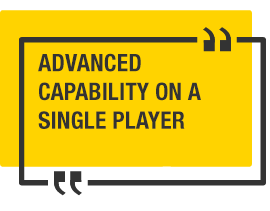 Instantly to market
AI Assist

Transcription, Translation, Moderation and Compliance, all driven by AI.

Clipping

Pinpoint accuracy and easy to use clipping tool used by our major clients.

Video

Editor One of the most powerful video editors integrated in an OVP. Editing on-the-fly to save time and confusion.
KWIKmotion™ has a proven track record
Our system is one of the most reliable, feature-rich Online Video solutions available.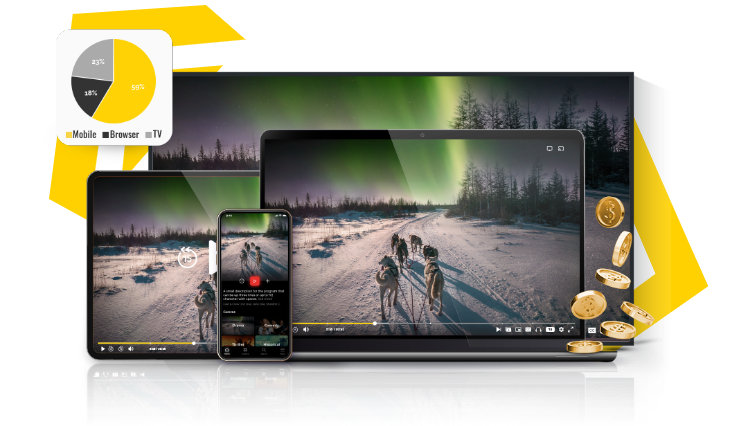 Are you a typical KWIKmotion™ customer?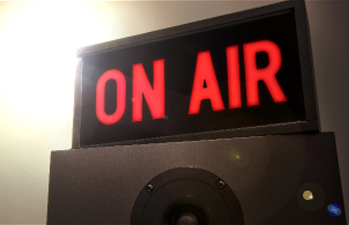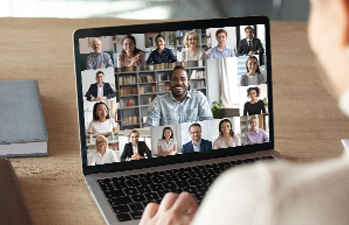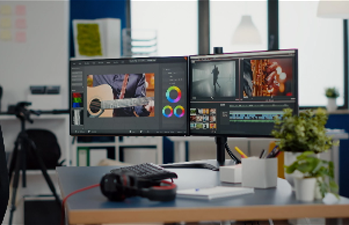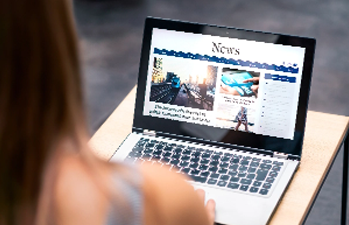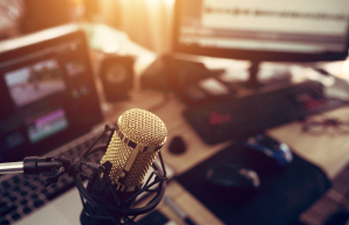 VLOGGERS, BLOGGERS & PODCASTERS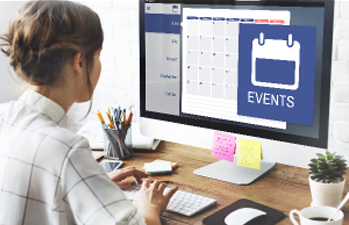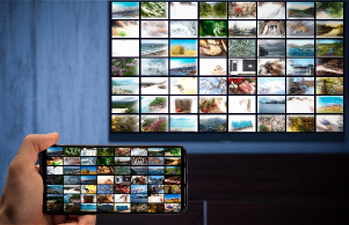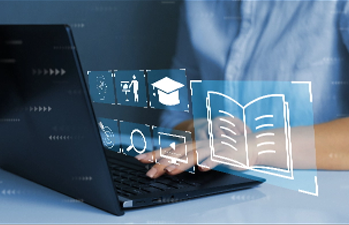 CONTENT RICH WEBSITES
(Such as sports, business or education)
'Enriching the eyes and ears of the world, through a superior video experience.'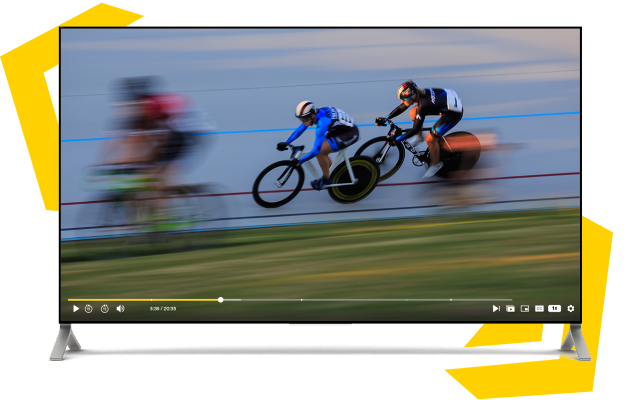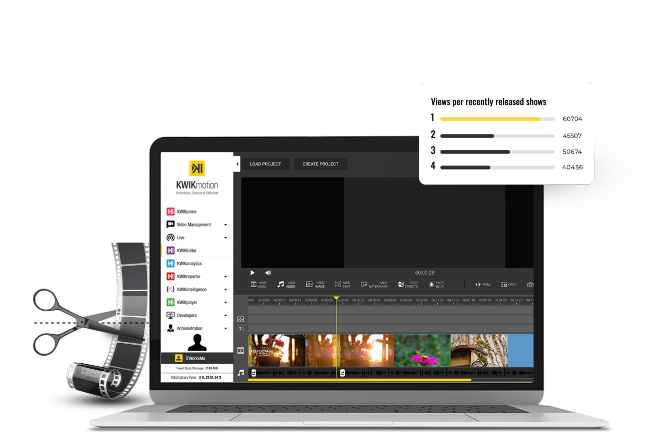 Value
KWIKmotion™ customers have all the video functionality in a single platform. No need to deal with multiple vendors or additional costs for clipping, analytics or powerful video editing.
Productivity
KWIKmotion™ gives you easy management of your Digital Assets (Storing, finding and securing) and a single place to manage all your video needs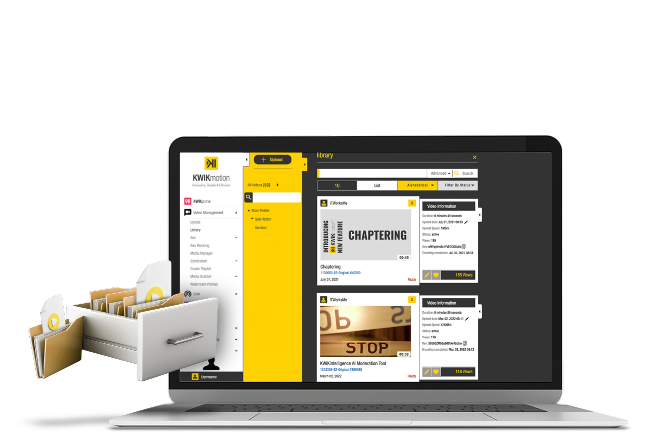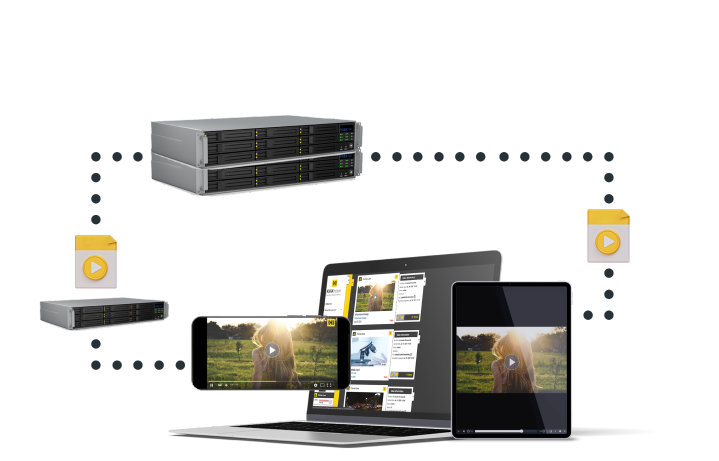 Quality
KWIKmotion™ means easy global streaming with reliable transcoding, delivery and high quality playback
Innovation
KWIKmotion™ is one of our core products and the back-bone of White Peaks Solutions complete OTT platform.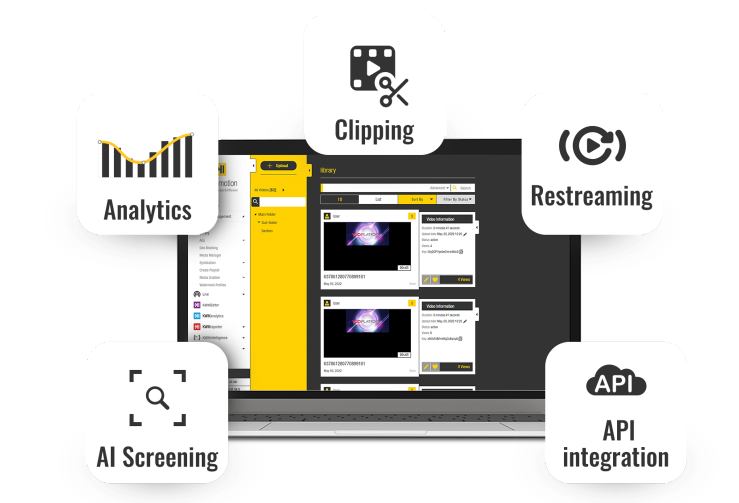 Instantly to market with our collection of KWIKmotion™ tools
Complete Video Management
High quality, multi-format delivery of streams
Easy and powerful editing tools
Audience engagement metrics
AI moderation and smart keyword search
Part of the White Peaks Solutions powerful OTT Solution
Who Is White Peaks Solutions?
We help broadcasters and businesses get their content to their customers. Whether it's TV entertainment, education or business, we have the capability. Whether it's for wider public consumption or internal employees, we can help ensure the reliable delivery of your video content.
We started twenty years ago in the Tech space and adopted and specialised in OTT at the inception. We have built an unrivalled knowledge and expertise in this industry.
We determined to make it easy for our customers to take their content, upload it, manage it as an asset, and to distribute it and monetise it.
We help customers see that there is a new way ahead, based on the opportunities that technology affords us, to distribute content through owning their own OTT channel.
Visit our website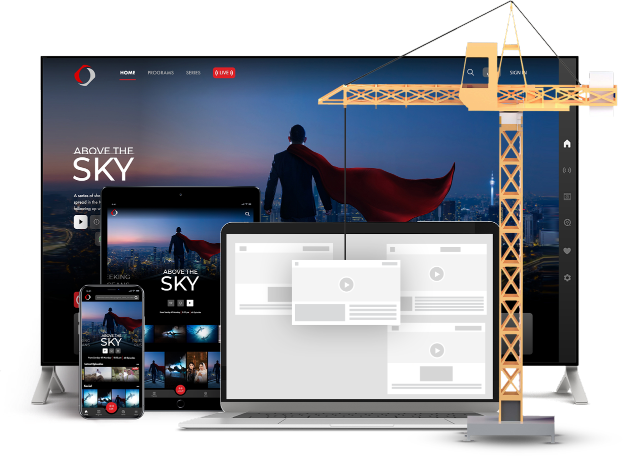 Want more information or a demonstration of why KWIKmotion™ could be the single solution video platform for you?